Some use Parmesan… I prefer pepper jack cheese.  It is all the basic concept.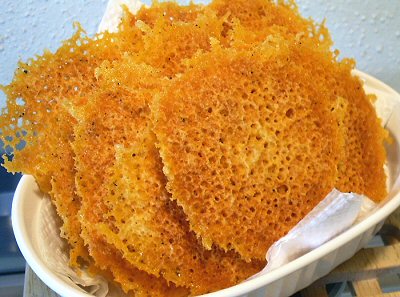 Directions. Preheat oven to 400 degrees F.
Pour a heaping tablespoon of Parmesan onto a silicone or parchment lined baking sheet and lightly pat down. Do not use a dark pan… it seems to make the edges cook fast.

A silicone baking sheet is highly recommended. Bake for 3 to 5 minutes or until golden and crisp. Cool.
Let me know below if you like them.  Thanks